I should be ashamed of myself for caving in and doing this. It started off as just Will. But then I did another. Then ANOTHER. AND ANOTHER. Before I knew it I had five pictures. Christ.

WILLIAM - AKA WILLY
(DAMN RED PEN SMUDGES!!!!)
"Heh heh hehe~"




RILEY - AKA RYRY
(......)
"...Weh?..."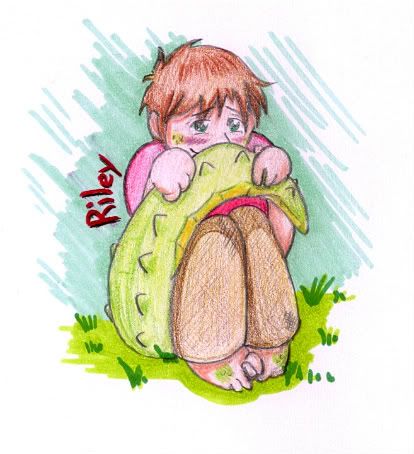 SYKES - AKA SYKLES
(......)
"THIS IS MINE!"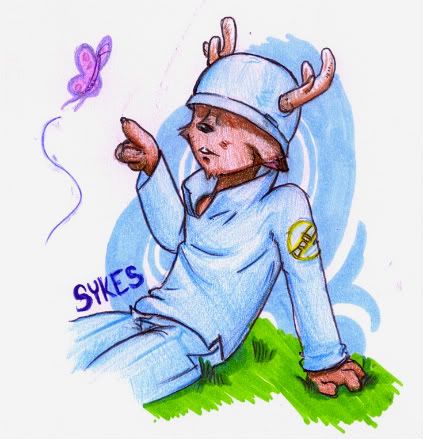 YURI & FRITZ - AKA YEWI & FWITZLE
"Zzzzzzz-"
(DAMN SCANNER. IT KEPT ZOOMING IN AND I COULDN'T MAKE IT STOP)




GERHARD - AKA GER-BEAR
(DID THIS JUST AFTER HE TOLD ME ABOUT NOT BEING ABLE TO CONTROL HIS TENTACLES ALL THE TIME. THUS IF HE IS YOUNGER = LESS CONTROL)
"STOP! FIGHTING, YOU TWO!"